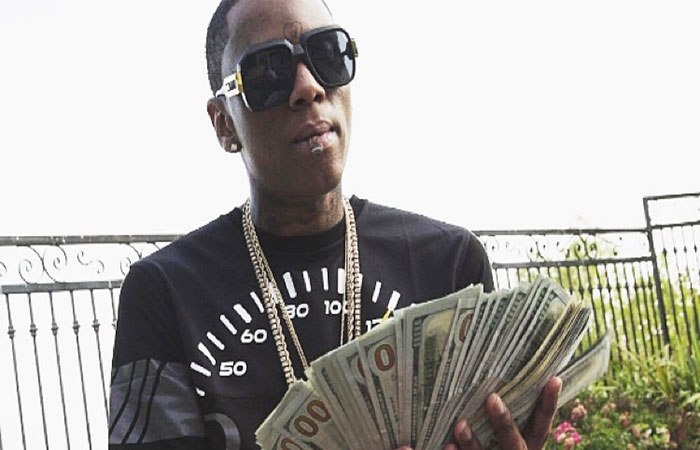 The terms of Soulja Boy's recently signed sponsorship deal with World Poker Fund Holdings may have been wildly exaggerated.
Soulja Boy's recently confirmed 'brand ambassadorship' sponsorship deal with World Poker Fund Holdings is worth a tiny fraction of what the rapper claims, according to one source with direct knowledge of the deal speaking to Digital Music News.  Soulja Boy has valued the partnership at $400 million multiple times, an amount on its face that seems inconceivable given the valuation of World Poker Fund Holdings itself and celebrity sponsorship deals in general.
Soulja Boy has been tapped by World Poker largely because of his massive social media footprint, one that easily crosses 15 million followers.
Already, skeptics have cast serious doubts on Soulja Boy's claims, despite a confirmation from World Poker that the relationship exists.  Numerous media outlets (including Billboard) have reported the $400 million figure as fact, though a source reaching out to Digital Music News has clarified that the $400 million figure simply represents the absolute extreme maximum that could be paid out over the course of the five-year partnership.
Under "normal conditions," however, the deal payouts are far more modest, according to the source.  In terms of compensation, the branding deal itself is understood to be structured with numerous benchmarks and heavily weighted towards stock compensation.  "This is less than one million in cash consideration," the source explained, while also noting that Soulja Boy could "do very nicely" on a big stock run-up.  "[The future performance of WPFH shares] is hard to tell and that's a volatile stock, but downside on this is low for Soulja Boy."
Currently, World Poker Fund Holdings carries a market cap of roughly $365,000, and trades OTC.  Last year, the company reported losses greater than $400,000, making a $400 million sponsorship deal even less plausible (note: the company itself claims a market cap of nearly $52 million, and disagrees with valuations offered by Bloomberg). Read the full story here.